Displaying 78 - 80 of 80 items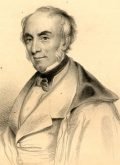 "THE PATHS OF GLORY LEAD BUT TO THE GRAVE.   —    WORDSWORTH."
WORDSWORTH, WILLIAM.  (1770-1850)  English Romantic poet.  Choice Autograph Quotation Signed, "W. Wordsworth." One page, oblong octavo. "Rydal Mount" "Sept [em]ber 30th [18]36."
$3000.00
Full Description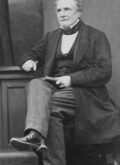 BABBAGE — THE FATHER OF THE COMPUTER  — COMPLAINS OF NOISE POLLUTION IN THE STREETS OF LONDON WHICH ROB HIM OF HIS TIME AND INTERUPT HIS WORK 
BABBAGE, CHARLES.  (1792-1871).  British mathematician and inventor of the first computer.  Scarce Autograph Letter Signed, "C. Babbage".  Two full pages, octavo.  "1 Dorset Pl., Manchester Sq. W.", March 26, 1868.
$6500.00
Full Description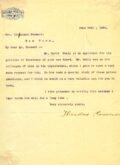 RARELY SEEN LETTER FROM THEODORE ROOSEVELT —  IN HIS CAPACITY AS N.Y.C POLICE COMMISSIONER
ROOSEVELT, THEODORE.  (1858-1919).  Twenty-sixth President of the United States (1901-9).   Uncommon Typed Letter Signed, "Theodore Roosevelt", on crested and imprinted Police Department, City of New York, President's Office letterhead.  One page, quarto.  New York, June 28, 1895. 
$2250.00
Full Description