Displaying 1 - 3 of 3 items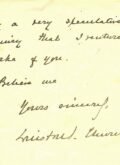 CHURCHILL TO LORD CECIL   ~~  PLANNING THE FUTURE COURSE OF ENGLAND'S AFRICAN COLONIES  —   "[YOU] WOULD BE THE BEST PERSON TO FILL THE GOVERNORSHIP OF BRITISH EAST AFRICA … A VAST NATIVE POPULATION, OF A CONSIDERABLE ASIATIC INFUSION, & OF A SMALL, BUT ALREADY POWERFUL COLONY OF SETTLERS … [WITH] GREAT POSSIBILITIES."
CHURCHILL, WINSTON, S. (1874-1965). Prime Minister. Significant Autograph Letter Signed "Winston S. Churchill", as President of the Board of Trade. 3 ½,  octavo pages on blindstamped "Colonial Office" seal embossed stationary, February 28, 1908.  Marked 'Secret' in Churchill's hand at top. To Lord Robert Cecil, inquiring of him privately if he is interested in the Governorship of British East Africa, now Kenya. 
$23,500.00
Full Description
ALLEN GINSBERG TO ISTVAN EORSI: "I TAUGHT U.S. BLACK LITERATURE COURSE THIS SPRING AND LEARNED A LOT, IT CHANGED MY EYES FOR NEGROES MORE EMPATHY, THE LITERAL SHADOW OF SLAVERY'S STILL CAST IN PRESENT COUNTRY'S OSTRACISM ON THE STREET — (WORSE THAN 60'S HIPPIES!) & JOBS, THEY OFTEN INTERNALIZE IT — & US WHITE FOLKS RARELY LOOK INTO THE PIT OF THEIR GRIEF, IT'S MADE ME COME TO REALIZE THE LONG SUFFERING DECADES".
GINSBERG, ALLEN (1926-1997) Outstanding Autograph Letter Signed "Allen". One full page, quarto. New York, June 18, 1989. To Hungarian writer, novelist, poet and political essayist and longtime friend of Ginsberg, ISTVAN EÖRSI (1931-2005)
$3500.00
Full Description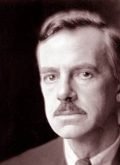 EUGENE O'NEILL, EXPRESSES HIS ADMIRATION FOR

PAUL ROBESON  — BUT STILL POLITELY REFUSES TO WRITE THE INTRODUCTION TO THE BIOGRAPHY OF ROBESON, WRITTEN BY MRS. ROBESON
O'NEILL, EUGENE.   Good Typed Letter Signed, "Eugene O'Neill", on imprinted Le Plessis, Saint-Antoine Du Rocher stationery.  One page, quarto.  No place, February 19, 1930.
$2250.00
Full Description