Displaying 1 - 2 of 2 items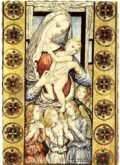 LEONARD TSUGUHARU FOUJITA — LETTER

ILLUSTRATED WITH AN INK SKETCH OF A STORK
FOUJITA, LEONARD TSUGUHARU. (1886-1968)   Japanese–French painter and printmaker, who applied Japanese ink techniques to Western style paintings;  has been called "the most important Japanese artist working in the West during the 20th century";  he achieved great fame as a painter of beautiful women and cats.    Scarce Autograph Letter Signed, "Leonard Foujita", in French, on the back of a picture postcard bearing an image of Foujita's "La Vierge à L'enfant."  October 4, 1967.  Incorporating a small drawing of a stork.
$1250.00
Full Description
THEODORE ROOSEVELT

ON RACE RELATIONS

: "I HAVE APPOINTED A LARGER PERCENTAGE OF COLORED MEN THAN ANY OTHER PRESIDENT."
ROOSEVELT, THEODORE. (1858-1919).  26th President (1901-1909), and first American to be awarded the Nobel Peace Prize (1906). Exceptional Typed Letter Signed "Theodore Roosevelt," as President, on imprinted The White House /Washington stationary. One full page, quarto.
$20,000.00
Full Description