Displaying 1 - 3 of 3 items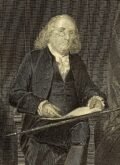 BENJAMIN FRANKLIN — 

AS PRESIDENT OF THE AMERICAN PHILOSOPHICAL SOCIETY

OVERSEES THE INDUCTION OF EDWARD PENNINGTON,

A LEADING PHILADELPHIA QUAKER MERCHANT,

WHO WILL FIND HIMSELF HELD PRISONER
DURING THE AMERICAN REVOLUTION
FOR HIS REFUSAL TO SUPPORT THE WAR AGAINST BRITAIN
FRANKLIN, BENJAMIN.  (1706-1790) Founding Father of the United States, author and printer, satirist, political theorist, politician, scientist, inventor, statesman, and diplomat.  Scarce Partially-Printed Document Signed, "B. Franklin," as President of The American Philosophical Society. One page, large oblong folio. Philadelphia. January 20, 1780. 
$37,500.00
Full Description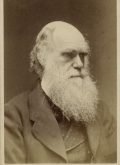 DARWIN DIRECTS THAT HARVARD PROFESSOR ASA GRAY 
IS TO RECEIVE UNBOUND SHEETS OF HIS:   
ORIGIN OF SPECIES
DARWIN, CHARLES. (1809-1882). British naturalist who advanced the idea of evolution. A Superb, and apparently unpublished, Autograph Letter Signed, "Ch. Darwin."  Three pages, octavo.  "4 Chester Place, Regents Park",  "Monday", no year but circa 1860. 
$82,500.00
Full Description
CHARLES DARWIN  — TO EDWARD BARTLETT  —  1871
DARWIN, CHARLES.  (1809-82).  British scientist and founder of evolutionary theory.   Manuscript Note Boldly Signed: "Ch. Darwin / Down  / Oct[ober] 17" no year, [but 1871 — from postal cancelations], penned on the verso of an imprinted UK 1/2 penny Postcard.   Addressed to: "E[dward] Bartlett, 70 Delancey Street, Regent's Park, N.W. [London]".  
$5250.00
Full Description