Displaying 1 - 2 of 2 items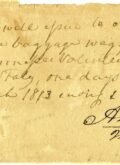 ANDREW JACKSON ORDERS THAT PROVISIONS BE PROVIDED FOR "NEGRO BOB" –  A FINE PRESIDENTIAL / BLACK-AMERICANA ITEM FROM 1813
JACKSON, ANDREW.  (1767-1845).  Seventh President of the United States (1829-37).  Interesting, and historically important,  Manuscript Document Signed, "Andrew Jackson, Major Genl".  One page, oblong narrow octavo.  No place, March 31, 1813. 
$18,500.00
Full Description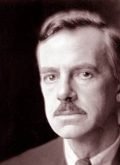 EUGENE O'NEILL, EXPRESSES HIS ADMIRATION FOR

PAUL ROBESON  — BUT STILL POLITELY REFUSES TO WRITE THE INTRODUCTION TO THE BIOGRAPHY OF ROBESON, WRITTEN BY MRS. ROBESON
O'NEILL, EUGENE.   Good Typed Letter Signed, "Eugene O'Neill", on imprinted Le Plessis, Saint-Antoine Du Rocher stationery.  One page, quarto.  No place, February 19, 1930.
$2250.00
Full Description