Displaying 71 - 72 of 72 items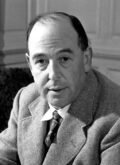 SINCLAIR LEWIS COUNSELS A YOUNG WOMAN WRITER IN ITALY:  "IF YOU CARRIED OUT YOUR FEELING THAT I HAVE ROBBED YOU OF YOUR ASSIGNMENT, YOU WOULD ALSO HAVE TO ASK EVERY AMERICAN CORRESPONDENT IN ITALY…TO RESIGN ON THE GROUND THAT THEY ARE MALICIOUSLY HOLDING JOBS WHICH YOU WOULD LIKE."
LEWIS,  SINCLAIR.  (1885-1951).  American novelist, short-story writer, playwright; first writer from the United States to be awarded the Nobel Prize in Literature. Typed Letter Signed, "Sinclair Lewis" on imprinted Excelsior Hotel [Florence] illustrated stationery, with original stamped envelope.  January 29, 1949.
$695.00
Full Description
ROBERT FROST ON HIS "LECTURING", OR LACK THEREOF!
FROST, ROBERT.  (1874-1963).  American poet.  Somewhat uncommon, Autograph Letter Signed, "Robert Frost".  One full page, octavo.   Amherst, Massachusetts, February 22, 1931. 
$1850.00
Full Description