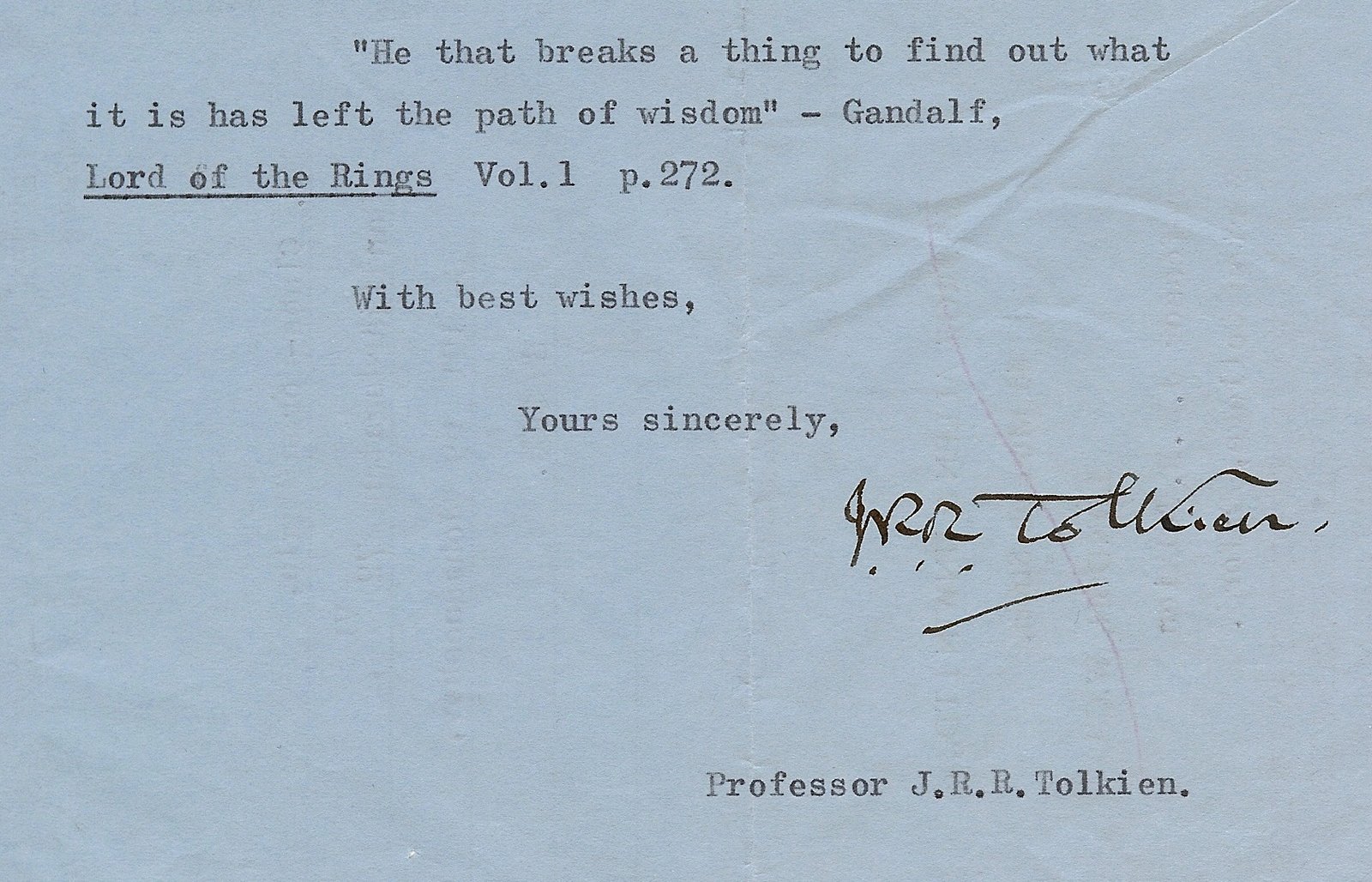 TOLKIEN QUOTES HIS CHARACTER, GANDALF:
"HE THAT BREAKS A THING TO FIND OUT WHAT IT IS  HAS LEFT THE PATH OF WISDOM' –  GANDALF,  LORD OF THE RINGS."
TOLKIEN, J(OHN) R(ONALD) R(EUEL).  (1892-1973). South African-born British university professor, medieval scholar, philologist and writer of fantasies.  Wonderful Typed Letter Signed, "J.R.R. Tolkien" on imprinted "George Allen & Unwin Ltd /Book Publishers" stationery.  One page, quarto.  "Merton College, Oxford,  18 January 1973.  Excellent  condition.  To "Mr. Uggla".  Tolkien writes: 
"Thank you for sending me the interesting cutting from Dagens Nyheter, though the reviewer does not appear to think that I have been influenced by Cabell.  Like her, I read only one of his books, and was moved only by boredom and disgust.  'He that breaks a thing to find out what it is has left the path of wisdom' – Gandalf, Lord of the Rings  Vol 1. p. 272.  With best wishes, Yours sincerely,  J.R.R. Tolkien…." 
Simply superb!  Any reference to Lord of the Rings, by it's author, is highly desirable, and having Tolkien quote one of his best known characters, is a remarkable item indeed!
$18,500.00