Displaying 1 - 3 of 3 items
BRIGHAM YOUNG TO CHURCH ELDER GEORGE CANNON   —   

VOICING HIS OUTSPOKEN REBUKE OF

FEDERAL TROOPS

BEING STATIONED IN UTAH IN 1859
YOUNG, BRIGHAM.  (1801-1877).  Fascinating and important Manuscript Letter Signed, "Brigham Young sen[ior]".   Three very full pages, quarto.  Salt Lake City, June 23, 1859.  Excellent condition.  To Church elder George Cannon.
$26,500.00
Full Description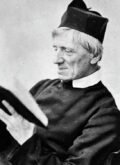 JOHN HENRY CARDINAL NEWMAN:  "I WISH YOU TO ACCEPT FROM ME THE WORK…TAKEN FROM THE ROMAN CATACOMBS''.
NEWMAN, JOHN HENRY CARDINAL.  (1801-1890).  English clergyman, who was leader of the Oxford movement, and Cardinal after his conversion to the Roman Catholic church.  Scarce Autograph Letter Signed, "John H. Card. Newman".  One full page, octavo.  Birmingham, England, February 18, 1886.  Very fine condition.
$2400.00
Full Description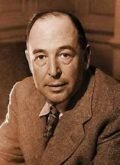 "YES — INTOLERANCE IS THE DEVIL." — C.S. LEWIS
LEWIS, C.S.  [in full: CLIVE STAPLES LEWIS].  1898-1963.   Irish-born scholar, novelist, and author of about 40 books, many of them on Christian apologetics;  best known for his: The Chronicles of Narnia, a series of seven children's books that have become classics of fantasy literature;  friend and associate of J.R.R. Tolkien.    Scarce, and apparently unpublished Autograph Letter Signed, "C.S. Lewis". 
$6800.00
Full Description