Displaying 1 - 3 of 3 items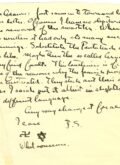 A HIGHLY IMPORTANT JOHN STEINBECK ARCHIVE

CONCERNING HIS BOOK: 

NOTHING SO MONSTROUS

,  ~~ 

FIRST PUBLISHED AS CHAPTER SIX OF:

 

PASTURES FROM HEAVEN  ~~ 

" I HAVE NO OBJECTIONS TO THE REMOVAL OF THE SWASTIKA…

THIS TOUCHINESS IS… ONE OF THE REASONS WHY THE JEWISH PEOPLE ARE MISTREATED…

ANYWAY CHANGE IT FOR ALL I CARE.  WHAT NONSENCE."

STEINBECK, JOHN.  (1902-1968).  American writer and Nobel laureate, who described in his work the unremitting struggle of people who depend on the soil for their livelihood. Superb, and Highly Important archive of five [5] letters [three Autograph Letters, and two Typed Letters] Signed: "John Steinbeck" and "J.S."  Los Gatos, California, 1936.  To Frederick B. Adams Jr., regarding the publication of Steinbeck's short story: Nothing So Monstrous. 

ALSO INCLUDED IS AN ORIGINAL TYPED MANUSCRIPT PAGE, CONTAINING SEVERAL CORRECTIONS IN STEINBECK'S HAND, THAT IS AN EPILOGUE TO THE VIGNETTE.

$52,500.00

Full Description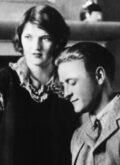 A SIMPLY SUPERB LETTER OF F. SCOTT FITZGERALD  —  
"THE FITZGERALDS ARE SLOWLY ROTTING LIKE THE OTHER SURVIVORS OF OUR PERIOD. WE HAD A HELL OF A GOOD TIME WHEN IT LASTED THOUGH, WHICH IS MORE THAN CAN BE SAID OF YOUR GENERATION"
"…AND ARMY PEOPLE, LIKE JEWS, ARE OPPRESSIVE IN CROWDS WITH THEIR DAMNED HIERARCHY…."
FITZGERALD, F(RANCIS) SCOTT.  (1896-1940).  American writer; author of: The Great Gatsby, as well as This Side of Paradise, The Beautiful and the Damned, and Tender is the Night;  Fitzgerald is best known for chronicling the excesses and tribulations of the Jazz Age.  Superb, and very scarce Typed Letter Signed, "Scott Fitz". 
$28,500.00
Full Description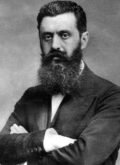 RARE LETTER FROM THE FOUNDER OF MODERN ZIONISM, THEODORE
HERZL,  WHO WANTS TO ESTABLISH INDUSTRIAL PROJECTS IN
PALESTINE AND TO MAKE THIS EFFORTS KNOWN
AMONG THE VARIOUS ZIONIST ORGANIZATIONS
HERZL, THEODORE.  (1860-1904).  Founder of the Zionist movement, whose advocacy of a Jewish state in Palestine led to the creation of Israel.  Rare Typed Circular Letter Signed, "Herzl", in German.  One page, quarto.  Vienna, December 30, 1900.  Very fine condition. 
$4500.00
Full Description