Displaying 36 - 38 of 38 items
SIGNED CARTE-DE-VISITE PHOTOGRAPH OF THE ABOLITIONIST AND POET JOHN GREENLEAF WHITTIER 
WHITTIER, JOHN GREENLEAF.   (1807-1892)  American Quaker poet and ardent abolitionist.  Carte-de-Visite Photograph Signed, "John G. Whittier", under his image on the photographic surface.
$695.00
Full Description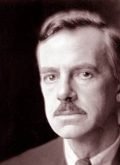 EUGENE O'NEILL, EXPRESSES HIS ADMIRATION FOR

PAUL ROBESON  — BUT STILL POLITELY REFUSES TO WRITE THE INTRODUCTION TO THE BIOGRAPHY OF ROBESON, WRITTEN BY MRS. ROBESON
O'NEILL, EUGENE.   Good Typed Letter Signed, "Eugene O'Neill", on imprinted Le Plessis, Saint-Antoine Du Rocher stationery.  One page, quarto.  No place, February 19, 1930.
$2250.00
Full Description
DICKENS CABINET PHOTO
DICKENS, CHARLES.  (1812-1870).  English novelist.   An attractive cabinet size photograph depicting Dickens in a full length pose, standing aside a desk, and holding a book in his hands.  
$225.00
Full Description