Displaying 1 - 3 of 3 items
THE ONLY PRINT PORTRAIT THAT LINCOLN IS KNOWN TO HAVE AUTOGRAPHED 
SIGNED EN ROUTE TO  HIS INAUGURATION IN 1861
ONE OF THREE KNOWN COPIES
LINCOLN, ABRAHAM.  (1809-1865).  Sixteenth President of the United States (1861-1865).  Superb and extremely rare engraved Portrait Signed,  "A. Lincoln",  on his way to his inauguration in 1861.  Lincoln is depicted in a full-faced bust pose, beardless. 
$135,000.00
Full Description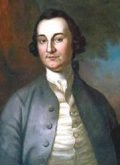 THE PARDON OF A SLAVE.  1766 —     "THE PROPERTY OF MR HUGH HOPEWELL; HIS CRIME NOT BEING OF A VERY HEINOUS NATURE, & HIS MASTER DESIROUS OF SAVING HIM…
I AM NOT FOND OF HAVING ROGUES ESCAPE PUNISHMENT, BUT ON THE CONTRARY ( I SHOULD RATHER CHOOSE THEY SHOULD SUFFER AN EXAMPLE TO OTHERS  (PARTICULARLY NEGROES)  AMONG WHOM VILLAINY AND ROGUERY IS BUT TOO COMMON….)
PLATER, GEORGE.  (1735–1792).  American statesman from Saint Mary's County, Maryland;  he represented Maryland in the Continental Congress from 1778 to 1780, and briefly served as the sixth Governor of Maryland in 1791 and 1792.   Uncommon Autograph Letter Signed, "Geo Plater".  One full page, legal folio.  No place, June 22, 1766.   To Maryland Governor, Horatio Sharpe.
$2000.00
Full Description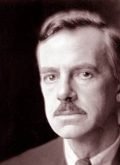 EUGENE O'NEILL, EXPRESSES HIS ADMIRATION FOR

PAUL ROBESON  — BUT STILL POLITELY REFUSES TO WRITE THE INTRODUCTION TO THE BIOGRAPHY OF ROBESON, WRITTEN BY MRS. ROBESON
O'NEILL, EUGENE.   Good Typed Letter Signed, "Eugene O'Neill", on imprinted Le Plessis, Saint-Antoine Du Rocher stationery.  One page, quarto.  No place, February 19, 1930.
$2250.00
Full Description