Displaying 1 - 2 of 2 items
J.R.R. TOLKIEN PLANS REVISIONS TO HIS HOME LIBRARY
TOLKIEN, J[OHN] R[ONALD] R[EUEL]. (1892-1973). English writer, poet and professor. Tolkien is best known as the author of the classic fantasy works The Hobbit, The Lord of the Rings, and The Silmarillion. Uncommon Autograph Letter Signed, "J.R.R. Tolkien," on his imprinted Professor J.R.R. Tolkien stationery. Two pages, octavo. "19 Lakeside Road, Poole, [England] September 25, 1968." 
$9800.00
Full Description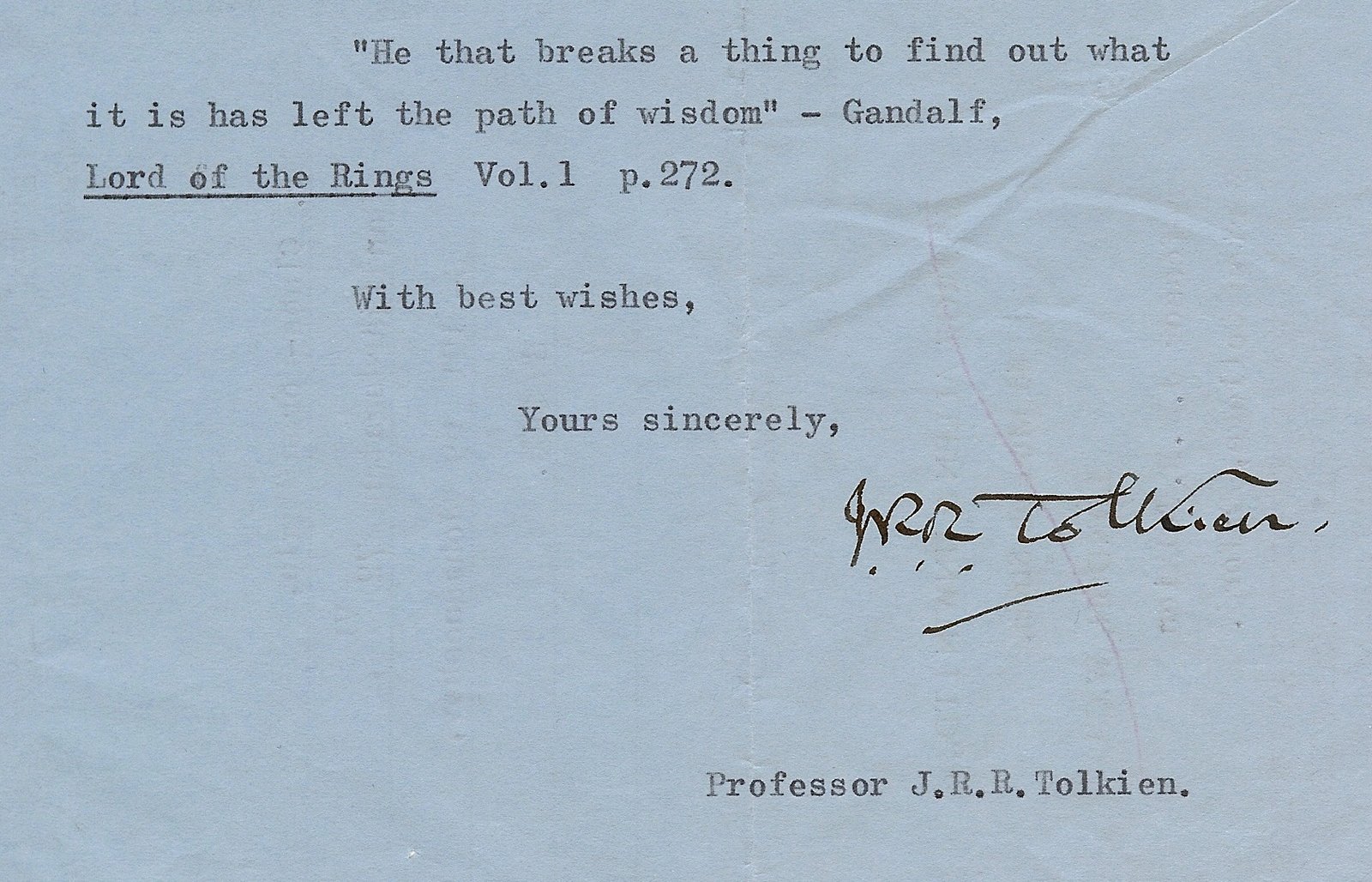 TOLKIEN QUOTES HIS CHARACTER, GANDALF: 
"HE THAT BREAKS A THING
TO FIND OUT WHAT IT IS
HAS LEFT THE PATH OF WISDOM'  – 
GANDALF,  LORD OF THE RINGS."
TOLKIEN, J(OHN) R(ONALD) R(EUEL).  (1892-1973). South African-born British university professor, medieval scholar, philologist and writer of fantasies.  Typed Letter Signed, "J.R.R. Tolkien" on imprinted "George Allen & Unwin Ltd /Book Publishers" stationery.  One page, quarto.  "Merton College, Oxford,  18 January 1973. 
$18,500.00
Full Description