Displaying 1 - 3 of 3 items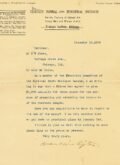 BOOKER T. WASHINGTON ASKS:  "AS A MEMBER OF THE EXECUTIVE COMMITTEE OF THE NATIONAL NEGRO BUSINESS LEAGUE…HAVE YOU ANY SUGGESTIONS TO MAKE?"
WASHINGTON, BOOKER T.  (1856-1915)  African American educator. Typed Letter Signed, "Booker T. Washington," on The Tuskegee Normal and Industrial Institute  / for the Training of Colored // Young Men and Women letterhead. One page, quarto. "December 20, 1905"
$795.00
Full Description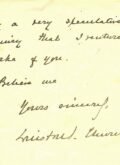 CHURCHILL TO LORD CECIL   ~~  PLANNING THE FUTURE COURSE OF ENGLAND'S AFRICAN COLONIES  —   "[YOU] WOULD BE THE BEST PERSON TO FILL THE GOVERNORSHIP OF BRITISH EAST AFRICA … A VAST NATIVE POPULATION, OF A CONSIDERABLE ASIATIC INFUSION, & OF A SMALL, BUT ALREADY POWERFUL COLONY OF SETTLERS … [WITH] GREAT POSSIBILITIES."
CHURCHILL, WINSTON, S. (1874-1965). Prime Minister. Significant Autograph Letter Signed "Winston S. Churchill", as President of the Board of Trade. 3 ½,  octavo pages on blindstamped "Colonial Office" seal embossed stationary, February 28, 1908.  Marked 'Secret' in Churchill's hand at top. To Lord Robert Cecil, inquiring of him privately if he is interested in the Governorship of British East Africa, now Kenya. 
$23,500.00
Full Description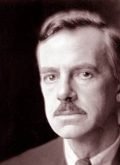 EUGENE O'NEILL, EXPRESSES HIS ADMIRATION FOR

PAUL ROBESON  — BUT STILL POLITELY REFUSES TO WRITE THE INTRODUCTION TO THE BIOGRAPHY OF ROBESON, WRITTEN BY MRS. ROBESON
O'NEILL, EUGENE.   Good Typed Letter Signed, "Eugene O'Neill", on imprinted Le Plessis, Saint-Antoine Du Rocher stationery.  One page, quarto.  No place, February 19, 1930.
$2250.00
Full Description