Displaying 1 - 2 of 2 items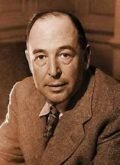 "YES — INTOLERANCE IS THE DEVIL." — C.S. LEWIS
LEWIS, C.S.  [in full: CLIVE STAPLES LEWIS].  1898-1963.   Irish-born scholar, novelist, and author of about 40 books, many of them on Christian apologetics;  best known for his: The Chronicles of Narnia, a series of seven children's books that have become classics of fantasy literature;  friend and associate of J.R.R. Tolkien.    Scarce, and apparently unpublished Autograph Letter Signed, "C.S. Lewis". 
$6800.00
Full Description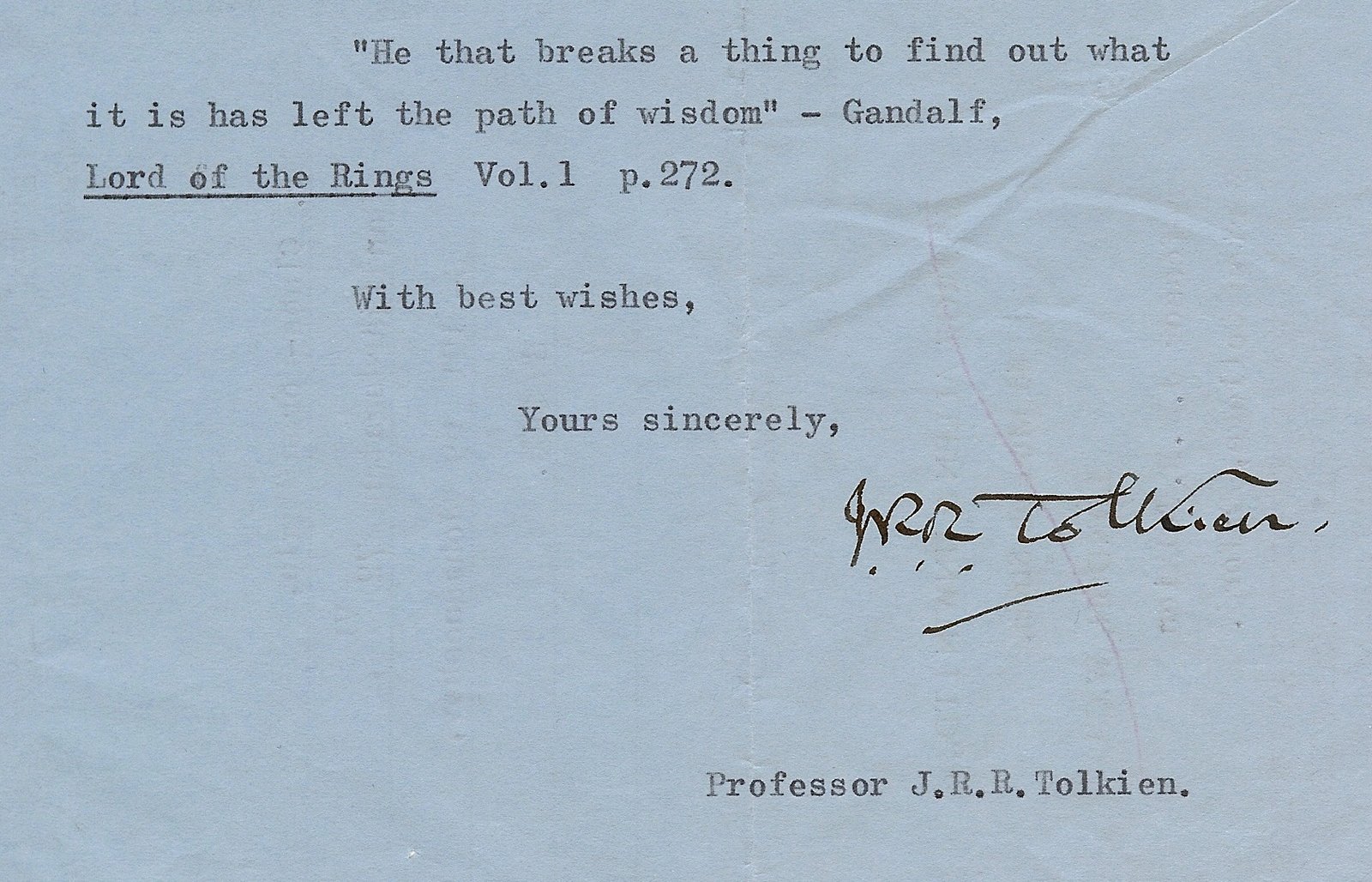 TOLKIEN QUOTES HIS CHARACTER, GANDALF:
"HE THAT BREAKS A THING

TO FIND OUT WHAT IT IS
 HAS LEFT THE PATH OF WISDOM' –
GANDALF, LORD OF THE RINGS."
TOLKIEN, J(OHN) R(ONALD) R(EUEL).  (1892-1973). South African-born British university professor, medieval scholar, philologist and writer of fantasies.  Typed Letter Signed, "J.R.R. Tolkien" on imprinted "George Allen & Unwin Ltd /Book Publishers" stationery.  One page, quarto.  "Merton College, Oxford,  18 January 1973. 
$18,500.00
Full Description